Office of Sponsored Programs Administration & Accounting
Notice:
Business Hours: Monday - Friday, 8:00 - 5:00pm
Updates from the Director
Year-End Preparations & Expenditures
Before we know it the fiscal year-end will be here. While most sponsored program funding does "carry over" to the next fiscal year in accordance with the award's project period, many projects end in June or July. Some projects have university matching pledges that do not carry over and need to be expended before the June 30th fiscal year-end. Accordingly, please start now to ensure funds are not "lost" at year-end. Given the required transactional "cut-off" to prepare for year-end, and given that this is Procurement's "busy season", it is more appropriate to set May 31st as the target date to encumber all your expenses for the year. That will allow a week or two to reconcile balances and ensure all goods and services are received before the funds available to pay for them vanish. 
Featured Funding Opportunities
Dominion Higher Educational Partnership Grant (Limited Submission)
The Dominion Foundation seeks grant proposals which have immediate benefits for students, the campus and the community. Proposals must align with one of the following target areas:
Business: Business practices, accounting, finance, or economics 
Craft: Welding trades, power line or pipeline construction/maintenance 
Engineering: Chemical, civil, electrical, mechanical, petroleum and natural gas, or nuclear engineering
Environment: Environmental sciences and study of the environment 
Energy: Exploration of alternative energies or student-led conservation projects 
Technical: Information systems, electronics, control trades, power plant operations, and electrical technicians
Limit on Number of Proposals per Organization: Dominion will not fund more than one (1) grant per university. We will conduct a limited submission competition to identify the best projects to represent the university. Submissions are due by May 1st to jmu_grants@jmu.edu 
Funding: The maximum grant award is $50,000
Internal Deadline: May 1, 2016
Sponsor Deadline: May 31, 2016

NSF Faculty Early Career Development Program (CAREER)/JULY Deadlines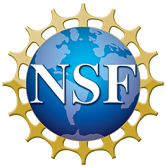 Please begin planning your CAREER applications now! The CAREER grant is among the NSF's most prestigious awards in support of junior faculty who exemplify the role of teacher-scholars through outstanding research, excellent education and the integration of education and research within the context of the mission of their organizations. NSF encourages submission of CAREER proposals from junior faculty members at all CAREER-eligible organizations and especially encourages women, members of underrepresented minority groups, and persons with disabilities to apply. 
Solicitation: NSF 15-555
Notes: 
A Principal Investigator may not participate in more than three CAREER competitions 
Proposers are encouraged to communicate with the CAREER contact or cognizant Program Officer in the Division closest to their area of research to discuss the expectations and approaches that are most appropriate for that area. (click here for a list of CAREER contacts by division) 
Deadlines by Directorate/Discipline:
July 20, 2016 - BIO, CISE, EHR
July 21, 2016 - ENG
July 22, 2016 - GEO, MPS, SBE 
Funding:
The minimum CAREER award, including indirect costs, will total $400,000 for the 5-year duration with the following exceptions: proposers to the Directorate for Biological Sciences (BIO) and the Directorate for Engineering (ENG) must submit budget requests for a minimum of $500,000 for the 5-year duration. 
Eligibility: 
By Directorate's deadline for submission of CAREER proposals, proposers must meet all of the following eligibility requirements: 
Hold a doctoral degree by the deadline date in a field supported by NSF
Be untenured until October 1st following the deadline
Have not previously received a CAREER award
AND...by October 1st following the deadline for submission of CAREER proposals, be employed in a tenure-track (or tenure-track-equivalent) position as an assistant professor (or equivalent title) 
Resources: 
Announcement
Grant Writing Institute (May Symposium)
Dr. Tillie Harris of the Grant Training Center will provide a 3-day grant proposal institute at CFI's May Symposium. A limited number of scholarships are available. 
Schedule: 
May 11, Wednesday              8:30am - 4:45pm
May 12, Thursday                  8:30am - 4:45pm
May 13, Friday                       8:30am - 12:00pm
Location: Rose Library 3311
The institute is geared for: 
Those who wish to strengthen their grant writing skills 
Beginners who wish to acquire and master the techniques of preparing, writing, and winning proposals from various funding agencies
The focus will be on how to effectively tell the story that leads to the funding, be it for the researcher in the sciences and social sciences, education, humanities, arts, or non-profit professional. Differentiated instruction for NIH, NSF, and other types of grants will be provided. Optional individual consultations will be offered. Participants will need to bring their own laptops. In addition, bring a request for proposal (RFP) for a desired grant to the Grant Writing Institute. 
The Center for Faculty Innovation will sponsor this opportunity for faculty this year, making a significant financial commitment ($475 per person) to do so, therefore participants must commit to attending the entire three day session. 
Register here
Timely Topics
SPCC Year-End Reminder
As we begin to close down FY16, there are several important items to remember related to SPCC activity and year-end:
This year's June SPCC statement will close on June 15, 2016 and will be charged to the current fiscal year (FY16). 
All charges posted to your SPCC after June 15, 2016 will be reflected in your July 2016 SPCC statement and charged to next fiscal year (FY17). 
Just because you initiate a purchase with a merchant doesn't mean your SPCC will be charged immediately. Merchants will not charge your SPCC until services are received or goods are shipped. 
Your SPCC account will not reflect a particular charge until the merchant settles their credit card authorizations with their processor. Typically, merchants settle authorizations daily but some merchants may not settle authorizations for several days. 
Because of potential timing issues caused by #3 and #4 above, please make sure all charges are made by June 9th in order for SPCC charges to be on your June 15th statement and paid out of this fiscal year's funds. Items purchased before June 15th but not settled to your SPCC account until after June 15th will be charged to your FY17 budget. 
Note: Reconciliation window is June 16 - June 21.