Sedimentary Geology and Paleobiology
Deadline Info: Anytime
Agency/Sponsor: National Science Foundation
Website: http://www.nsf.gov/funding/pgm_summ.jsp?pims_id=13691
The National Science Foundation seeks applications for the Sedimentary Geology and Paleobiology (SGP) program to support research in a wide variety of areas in sedimentary geology and paleobiology in order to understand the full range of physical, biological and chemical processes of Earth's dynamic system. 

FUNDS: $7.4 million total for up to 30 awards. 

ELIGIBILITY: Colleges and universities and nonprofit organizations. 

AREAS: The SGP program supports studies of: the changing aspects of life, ecology, environments and biogeography in geologic time based on fossil organisms; all aspects of the Earth's sedimentary lithosphere-its insights into the geological processes and rich organic and inorganic resources locked in rock sequences; the science of dating and measuring the sequence of events and rates of geological processes as manifested in Earth's past sedimentary and biological (fossil) record; the geologic record of the production, transportation and deposition of modern and ancient physical and chemical sediments; and understanding Earth's deep-time (pre-Holocene) climate systems. 
Office of Sponsored Programs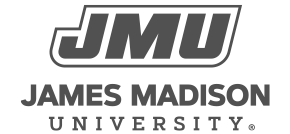 800 South Main Street
Harrisonburg, VA 22807
Contact Us