Robust and Reliable Research in the Social, Behavioral, and Economic Sciences
Deadline Info: Varies
Agency/Sponsor: National Science Foundation
Website: http://www.nsf.gov/pubs/2016/nsf16137/nsf16137.jsp?org=NSF
The National Science Foundation's Directorate for Social, Behavioral, and Economic Sciences (SBE) announces its interest in stimulating research and other activities to enhance the robustness and reliability of research in the social, behavioral, and economic sciences. The Dear Colleague Letter can be found here. 

Investigators interested in this opportunity should submit proposals to the most relevant SBE program and designate the proposal as being related to robust and reliable science by including "RR:" at the beginning of the proposal title. SBE's programs are described on the following websites:

Successful research proposals will have scientifically sound research plans that are explicitly rooted in relevant theory and literature. Proposals will be evaluated using the standard National Science Board approved merit review criteria of intellectual merit and broader impacts, as well as their potential contribution to enhancing robust and reliable science. Specific questions about an SBE program should be directed to the program director of the program. This is not a special competition or new program; proposals in response to the Dear Colleague Letter must meet the requirements and deadlines of the program to which they are submitted. 
Office of Sponsored Programs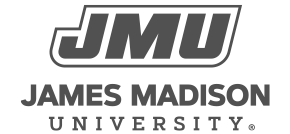 800 South Main Street
Harrisonburg, VA 22807
Contact Us