Deadline Info: Grant applications are accepted on an ongoing basis. However, grants submitted after May 1 of the current fiscal year (ending July 31) may not be fulfilled during that fiscal year.
Agency/Sponsor: Cisco Systems Inc.
Website: http://csr.cisco.com/pages/product-grant-program
Cisco's Product Grant Program (PGP) makes technology grants that bring our best-in-class networking products and technology to qualifying nonprofit organizations, helping them to realize significant gains in productivity, scalability, and cost-efficiency.

The company supports strategic technology-based solutions and enhanced education delivery models that accelerate learning and enable children (ages 5-19) to master a baseline of educational knowledge in STEM.

Funding: Up to $50,000 (list price) in equipment grants for first timeees.
Office of Sponsored Programs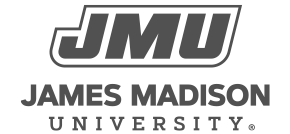 800 South Main Street
Harrisonburg, VA 22807
Contact Us