National Summer Transportation Institute (DOT)
Deadline Info: Contact your state DOT or FHWA civil rights specialist for the application deadline
Agency/Sponsor: Federal Highway Administration (FHWA)
Website: http://www.virginiadot.org/business/bu-civil-rights-home.asp
The Transportation Department's Federal Highway Administration (FHWA) seeks applications for the National Summer Transportation Institute, a science, technology, engineering and mathematics (STEM) program for high school and junior high school students. 

FUNDS: $2 million total for up to 100 awards ranging from $20,000 to $100,000

ELIGIBILITY: Public and state colleges and universities. 

AREAS: Program objectives are to: improve STEM skills; provide awareness to middle and high school students, particularly minority, female and disadvantaged youth, about transportation careers; and encourage them to consider transportation-related courses of study in their higher education pursuits. 

Please contact you state DOT or FHWA civil rights specialist for the application and the application deadline. 
Office of Sponsored Programs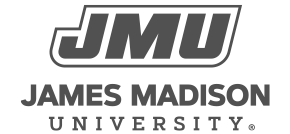 800 South Main Street
Harrisonburg, VA 22807
Contact Us