Deadline Info: Anytime
Agency/Sponsor: Henry Luce Foundation
Website: http://www.hluce.org/highedu.aspx
If you are interested in exploring this funding opportunity, please contact Debbie Perrone in Foundation Relations at perrondl@jmu.edu before moving forward.

The creation of new intellectual resources at colleges and universities is a central theme for much of the Luce Foundation's work, most of which takes place through thematic programs (such as American art, East Asia, or Theology) or special initiatives.  From to time to time, however, grants are also considered for projects that are in keeping with the Foundation's purposes but fall outside the boundaries of its other activities.

Some grants have addressed the Foundation's commitment to increase America's capacity for international understanding.  For example, a grant to the American Council on Education (ACE) supports an Internationalization Forum of Chief Academic Officers, while a program at the Association of American Colleges and Universities (AAC&U) encourages the integration of international perspectives into the general education curriculum for undergraduates.

In addition, a few small grants have been made to organizations that work to increase support for women in science and engineering, supplementing the goals of the Foundation's Clare Boothe Luce Program.

Letters of inquiry can be submitted at any time of the year by qualified organizations.  There is no category for grants to individuals, and because of limitations on the Foundation's resources it is not possible to respond to requests to enhance international education at individual colleges and universities.
Office of Sponsored Programs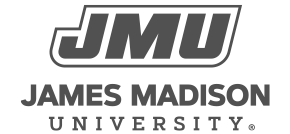 800 South Main Street
Harrisonburg, VA 22807
Contact Us