Grants: The World We Want Foundation
Deadline Info: Ongoing
Agency/Sponsor: The World We Want Foundation
Website: http://www.theworldwewantfoundation.org/what-we-do
If you are interested in exploring this funding opportunity, please contact Debbie Perrone in Foundation Relations at perrondl@jmu.edu before moving forward.

The World We Want Foundation promotes and supports young global citizens making positive social change in their communities and around the world. The foundation awards funding to: 

Help young people design and conduct meaningful Social Action Projects
Help them acquire substantive knowledge and 21st-century skills while creating social value
Provide micro-grants to support their Projects
Provide an online funding platform to encourage and allow others to help fund their Projects
Provide an online Showcase to share their Stories of Social Impact with the world and inspire other young people to believe they can make a difference

Funding: Grants range from $250 to $5,000.
Office of Sponsored Programs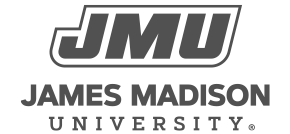 800 South Main Street
Harrisonburg, VA 22807
Contact Us