Grants: The Harry Chapin Foundation
Deadline Info: Rolling
Agency/Sponsor: The Harry Chapin Foundation
Website: http://harrychapinfoundation.org/apply/
If you are interested in exploring this funding opportunity, please contact Debbie Perrone in Foundation Relations at perrondl@jmu.edu before moving forward.

The Harry Chapin Foundation will fund only 501(c)(3) not for profit programs that operate in the United States that fall within the areas of:

Community Education Programs

Arts-In-Education Programs

Agricultural and Environmental Programs

Funding: Grant sizes range from a few hundred dollars to our maximum of $10,000. The Foundation makes grants covering a one year period. In some instances, grant renewals are considered but are never automatic. The applicant for a renewal grant must submit a new proposal each year, along with a report of the activities of the preceding year. Grants are never awarded for more than three consecutive years.
Office of Sponsored Programs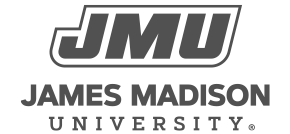 800 South Main Street
Harrisonburg, VA 22807
Contact Us