Grants: Cedar Tree Foundation
Deadline Info: Rolling
Agency/Sponsor: Cedar Tree Foundation
Website: http://cedartreefound.org/grant-programs/
If you are interested in exploring this funding opportunity, pease contact Debbie Perrone in Foundation Relations at perrondl@jmu.edu before moving forward.

The Cedar Tree Foundation is a small family fund created by the late pediatrician and entrepreneur, Dr. David H. Smith. Dr. Smith believed in the power of individuals and organizations to make significant changes in our world, and the foundation reflect that belief in their grantmaking. The Cedar Tree Foundation's grant making focuses on the following areas of concern: Sustainable Agriculture; Environmental Education; and Environmental Health. The Foundation gives particular consideration to proposals that demonstrate strong elements of environmental justice, and conservation.

Funding: In 2011, the foundation awarded more than $1 million in charitable grants. Previous grants ranged from $4,000 to $100,000.
Office of Sponsored Programs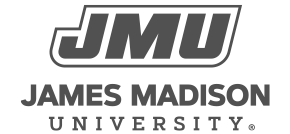 800 South Main Street
Harrisonburg, VA 22807
Contact Us