Grants: The Cracker Barrel Foundation
Deadline Info: Rolling
Agency/Sponsor: The Cracker Barrel Foundation
Website: https://www.crackerbarrel.com/about/giving
If you are interested in exploring this funding opportunity, please contact Debbie Perrone in Foundation Relations at perrondl@jmu.edu before moving forward.

The Cracker Barrel Foundation provides support to: programs that strengthen higher education and adult literacy while increasing its availability and quality; programs that address child and family issues enabling individuals to become involved, self-sufficient citizens in the community; environmental education, preserving historic monuments, natural sites and parks; supporting members of America's armed forces and their families; and providing arts education.

The Cracker Barrel Foundation will also consider requests for aid from organizations serving other important issues including: 
Local Community Agencies Helping Families & Children

Organizations supporting impoverished families/children in underserved communities; civic/safety organizations; etc.
Multiculturalism

Local community events and organizations that promote inclusion
Office of Sponsored Programs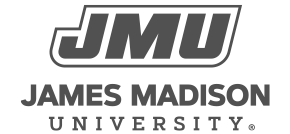 800 South Main Street
Harrisonburg, VA 22807
Contact Us