Deadline Info: Continuous
Agency/Sponsor: Amgen Foundation
Website: http://www.amgen.com/citizenship/apply_for_grant.html
If you are interetsted in exploring this funding opportunity, please contact Debbie Perrone in Foundation Relations at perrondl@jmu.edu before moving forward.

The Amgen Foundation seeks to advance science education, improve quality care and access for patients, and support resources that create sound communities where Amgen staff members lice and work. The Amgen Foundation carefully considers each grant application it receives, seeking out divers organizations whose philosophies, objectives and approaches align with the Foundation goals and mission.

Funding: Amgen Foundation grants range from $10,000 to multi-million dollar commitments.
Office of Sponsored Programs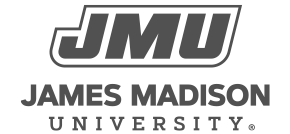 800 South Main Street
Harrisonburg, VA 22807
Contact Us