Grants for Research and Analysis on Energy
Deadline Info: anytime
Agency/Sponsor: The Energy Foundation
Website: http://www.ef.org
If you are interested in exploring this funding opportunity, please contact Debbie Perrone in Foundation Relations at perrondl@jmu.edu before moving forward.

The Energy Foundation's mission is to promote the transition to a sustainable energy future by advancing energy efficiency and renewable energy.  The Energy Foundation is pragmatic and nonpartisan, dedicated to finding practical solutions that work in the real world.  Its primary role is as a grantmaker, supporting groups to build the new energy economy.  The Foundation's programs focus on making the builidngs, power, and transportation sectors more efficient, and on advancing effective policies that open big markets for clean energy technology.  Grantees include health, labor, environmental, faith, property-rights, clean-energy, and consumer groups, as well as think tanks, universities, and military organizations.

ELIGIBILITY:

Non-profit organizations.

FUNDING:

In 2013 the Energy Foundation made 635 grants totaling $77 million.
Office of Sponsored Programs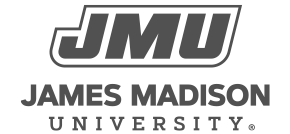 800 South Main Street
Harrisonburg, VA 22807
Contact Us