Fidelity Foundation Grant
Deadline Info: Ongoing
Agency/Sponsor: Fidelity Foundation
Website: http://www.fidelityfoundation.org/guidelines/index.html
If you are interested in exploring this funding opportunity, please contact Debbie Perrone in Foundation Relations at perrondl@jmu.edu before moving forward.

Fidelity Foundation provides funding to strengthen the long-term effectiveness of nonprofit institutions. The foundation supports: arts and culture; community development and social services; health and education.

Funding: In 2011, the foundation provided more than $14 million in charitable grants. Grants are made to fund only significant, transformative projects usually budgeted at $50,000 or more.
Office of Sponsored Programs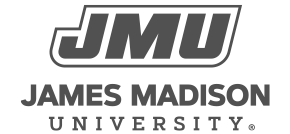 800 South Main Street
Harrisonburg, VA 22807
Contact Us