Pathways Out of Poverty Program
Deadline Info: Several funding opportunities available
Agency/Sponsor: Charles Stewart Mott Foundation
Website: http://www.mott.org/FundingInterests/programs/education
If you are interested in exploring this funding opportunity, please contact Debbie Perrone in Foundation Relations at perrondl@jmu.edu before moving forward.
Education
The Education program aims to create an environment in which children and young people from low- and moderate-income families have access to a full educational experience that connects with family and community and leads to academic and economic success.

We believe education, employment and community engagement are integral to moving people in low-income communities toward greater prosperity. The three pillars of our grantmaking program to put young people on a pathway to greater opportunity are:


Advancing Afterschool
Success Beyond High School
Special Initiatives

The first two areas enable us to increase access to high-quality educational opportunities and support systemic change to increase and improve the pathways to education and work. The third area allows us to support collaborative and cross-cutting projects across the Foundation's program areas and to explore special opportunities with the potential to advance our objectives.

Anyone interested in applying for funding is strongly encouraged to submit a letter of inquiry instead of a full proposal.



Office of Sponsored Programs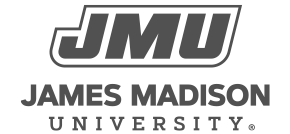 800 South Main Street
Harrisonburg, VA 22807
Contact Us