Deadline Info: Proposals can be submitted at anytime.
Agency/Sponsor: Virginia Foundation for the Humanities
Website: http://virginiahumanities.org/grants/apply-for-a-grant/
VFH funds public humanities programs in Virginia that are shaped by and significantly involve humanities scholars and/or other community experts. The grant program encourages projects that increase public understanding of important issues and enrich the cultural life of the state, such as:

Exhibits

Lectures or lecture series

Community forums and public discussions, including book or film discussion programs

Festivals

Conferences and symposia

Media programs: films, script development, videos, television, radio, and digital media projects

Publications: brochures, posters, pamphlets, maps, books, journals, and catalogs

Research leading to programs that have a direct public audience

Institutes for teachers

Community history projects, including oral histories

While the grant program is designed to remain as open as possible to new ideas and initiatives, VFH funding priorities are:

Books, reading, and literacy

Rights and responsibilities

Media and culture

Violence and community

Science, technology, and society

Virginia history

Other specific areas of long-term interest and commitment for the VFH and its grant programs include:

Teacher education programs (especially those related to Virginia's Standards of Learning)

African American history and culture

Virginia Indian history and culture(s)

Cultures and communities in Virginia

Virginia's folklife and traditional culture(s)

Local and regional history
Funding: Up to $3,000 at any time during the year.
Office of Sponsored Programs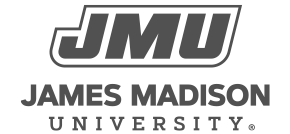 800 South Main Street
Harrisonburg, VA 22807
Contact Us