Deadline Info: Anytime
Agency/Sponsor: Oriental Trading Company
Website: http://www.orientaltrading.com/h3-aboutus.fltr
How Can We Make A Difference In Your World?
We have been Making The World More Fun for over 80 years. We also work hard to make the world a better place to live, work and play. Together with our national and community partners, the Oriental Trading Corporate Giving program is in place to enhance the enrichment of the lives of children through education, youth programming, healthcare and human services.
Corporate Giving Guidelines and Application Funding Priorities and Objectives
We support organizations and programs in the following areas: Education, Youth, Healthcare, and Human Services. In particular, we support organizations and programs that serve to improve the lives of children and youth, with an emphasis on education and youth programs or which are dedicated to improving or providing healthcare and human services.

Donations may consist of cash, Oriental Trading product, or a combination of both.
Who is Eligible 
To be eligible under the Oriental Trading Corporate Giving Program, organizations must have a current tax exempt status under Section 501(c)(3) of the Internal Revenue Code of 1986, as amended, or be a public school, college or university operated exclusively for public purposes.

Individuals or membership associations who support political candidates, legislation or campaigns, or benefit private individuals are not eligible under this program.
Application Process:
All applications must be made using the application form.

Any or all applications may be approved or rejected in our sole discretion.

Check back for updates to our guidelines and application process.
Office of Sponsored Programs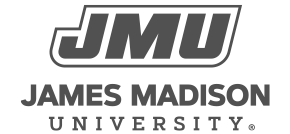 800 South Main Street
Harrisonburg, VA 22807
Contact Us