Deadline Info: Deadline: Applications for contributions, fundraising dinners, and community sponsorships are accepted year-round.
Agency/Sponsor: The Coca-Cola Company
Website: http://www.coca-colacompany.com/our-company/community-requests-guidelines-application
The Coca-Cola Company, its global philanthropic arm, The Coca-Cola Foundation, and its regional foundations strive daily to be responsive to the citizenship priorities in the global communities where we live and work.

At The Coca-Cola Company, we recognize that we cannot have a healthy and growing business unless the communities we serve are healthy and sustainable. As a global beverage company, we have committed ourselves to improving the quality of life in the communities where we do business. Our community investment priorities reflect the global and local nature of our business and focuses on those global pillars where The Coca-Cola Company can make a unique and sustainable difference: water stewardship, active healthy living, community recycling, and education.
Office of Sponsored Programs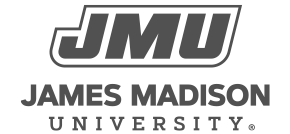 800 South Main Street
Harrisonburg, VA 22807
Contact Us