Charles Lafitte Foundation
Deadline Info: on-going
Agency/Sponsor: Charles Lafitte Foundation
Website: http://charleslafitte.org/aboutus/foundation/
If you are interested in exploring this funding opportunity, please contact Debbie Perrone in Foundation Relations at perrondl@jmu.edu before moving forward.

Meet Charles Lafitte. He's not your conventional philanthropist—he's a black Labrador Retriever. Charles is the namesake of the Charles Lafitte Foundation. Jeffrey and Suzanne Citron established CLF in 1999 to help people help themselves and the others around them to lead healthy, satisfying and enriched lives.

Jeffrey and Suzanne believe in the power of the individual and how one person can inspire a group and then a community to realize even greater goals. Successful entrepreneurs, the couple recognizes that creativity, innovation, initiative and risk taking are essential to achieve meaningful outcomes.

Diverse in scope, CLF supports four primary causes: children's advocacy, education, medical research and initiatives, and the arts. The foundation is flexible in its approach, sometimes giving a one-time grant to initiate a specific project while also making annual contributions. It looks for a solid track record of setting and meeting objectives, and an inventive approach to problem solving. Understanding the tremendous personal satisfaction derived from volunteering and giving back, CLF hosts annual events such as its golf tournament, with all donations plus a match by the foundation benefiting a single charity.
Office of Sponsored Programs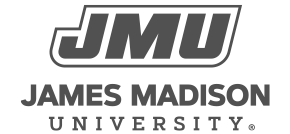 800 South Main Street
Harrisonburg, VA 22807
Contact Us