Astronomy and Astrophysics Research Grants (AAG)
Deadline Info: Annually, November 15
Agency/Sponsor: National Science Foundation
Website: http://www.nsf.gov/funding/pgm_summ.jsp?pims_id=13630
Due Dates
Full Proposal Window: September 15 - November 15, Annually
Synopsis
The Astronomy and Astrophysics Research Grants (AAG) Program provides individual investigator and collaborative research grants for observational, theoretical, laboratory, and archival data studies in astronomy and astrophysics. Acceptable research areas include the following: stellar astronomy and astrophysics; the astronomy and astrophysics of our Galaxy; extragalactic astronomy and astrophysics; and cosmology. Proposals for projects and tools that enable and enhance research in those areas are also acceptable. Proposals that are solely or predominantly for the acquisition, analysis, or interpretation of space-based data from NASA-supported missions will be returned without review.

Importantly, proposals about the astronomy and astrophysics of our Sun, the rest of our Solar System, and/or Extrasolar Planets will be handled under a companion NSF solicitation, not under the AAG Program.
Program Guidelines
Solicitation  16-574 
Important Information for Proposers
A revised version of the NSF Proposal & Award Policies & Procedures Guide (PAPPG) (NSF 16-1), is effective for proposals submitted, or due, on or after January 25, 2016. Please be advised that, depending on the specified due date, the guidelines contained in NSF 16-1 may apply to proposals submitted in response to this funding opportunity.
Office of Sponsored Programs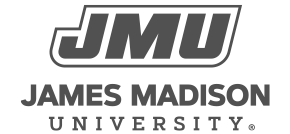 800 South Main Street
Harrisonburg, VA 22807
Contact Us