The Whitehall Foundation is accepting Letters of Intent for a Research Grant.
Deadline: April 15, 2017
Agency/Sponsor: The Whitehall Foundation
Website: http://www.whitehall.org/
The Whitehall Foundation emphasizes the support of young scientists at the beginning of their careers and productive senior scientists who wish to move into new fields of interest. They will be accepting Letters of Intent due April 15, 2017 for Research Grants focused on better understanding the behavioral output or brain mechanisms of behavior in invertebrate and vertebrate species through investigations of neural mechanisms. Research grants range from $30,000 to $75,000 and research may span for up to 3 years. 

To be eligible, the principal investigator must at least be employed as an assistant professor, must be an independent researcher and have Principal Investigator status at his/her institution (having lab space independent of another Principal Investigator). The Foundation does not award funds to investigators who have substantial existing or potential support ($200,000 per year), even if it is for an unrelated purpose. In addition, the Whitehall Foundation will only accept one letter of intent per year per PI.

Letters of Intent must be mailed and include a Cover Page on letterhead indicating the PI's name and title, contact information, project title, type of grant, and current and pending support. A 600 word or less abstract must also be included. 
Office of Sponsored Programs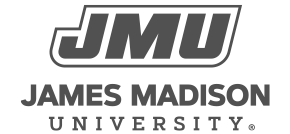 800 South Main Street
Harrisonburg, VA 22807
Contact Us