Deadline: January 9, 2017
Agency/Sponsor: Russell Sage Foundation
Website: http://www.russellsage.org/how-to-apply/project-presidential-awards
The Russell Sage Foundation was established by Mrs. Margaret Olivia Sage in 1907 for "the improvement of social and living conditions in the United States." The Foundation now carries out that mission by sponsoring rigorous social scientific research as a means of diagnosing social problems and improving social policies. In sponsoring this research, the Foundation is dedicated to strengthening the methods, data, and theoretical core of the social sciences. The Foundation's awards are restricted to support for social science research within its program areas.
PROJECT & PRESIDENTIAL AWARDS
The Foundation typically makes external awards for research projects up to $150,000, including overhead. Any requests up to $35,000 are processed as Presidential Award applications and cannot include any overhead/indirect costs. We provide support primarily for analyzing data and writing up results and are particularly interested in innovative projects that collect or analyze new data to illuminate issues that are highly relevant to the Foundation's program goals. We also encourage projects that are interdisciplinary and combine both quantitative and qualitative research.
| | | |
| --- | --- | --- |
| Letter of Inquiry Deadline | Invited Proposal Deadline | Funding Decision |
| January 9, 2017 (2pm EST) | March 13, 2017 (2pm EST) | June 2017 |
Office of Sponsored Programs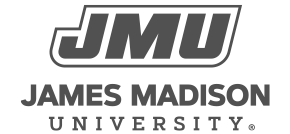 800 South Main Street
Harrisonburg, VA 22807
Contact Us