Preservation and Access: Humanities Collections and Reference Resources
Deadline: July 20, 2017
Agency/Sponsor: National Endowment for the Humanities
Website: https://www.neh.gov/grants/preservation/humanities-collections-and-reference-resources
The National Endowment for the Humanities is accepting proposals for the Humanities Collections and Reference Resources program. This grant program supports projects that provide an essential underpinning for scholarship, education, and public programming in the humanities. Funding from this program strengthens efforts to extend the life of collections of books and manuscripts, photographs, sound recordings and moving images, archaeological and ethnographic artifacts, art and material culture, and digital objects, and make their intellectual content widely accessible, often through the use of digital technology. Awards are also made to create various reference resources that facilitate use of cultural materials, from works that provide basic information quickly to tools that synthesize and codify knowledge of a subject for in-depth investigation.

HCRR offers two kinds of awards: 1) for implementation and 2) for planning, assessment, and pilot efforts (HCRR Foundations grants).

Funding:  Implementation: Maximum of $350,000 for up to 3 years

                  Foundations grants: Maximum of $50,000 for up to 2 years

Due Date: July 20, 2017

Note: UPDATED GUIDELINES WILL BE POSTED AT LEAST TWO MONTHS IN ADVANCE OF THE DEADLINE LISTED ABOVE ON THE NEH WEBSITE.
Office of Sponsored Programs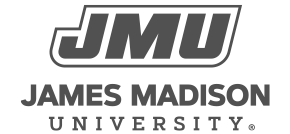 800 South Main Street
Harrisonburg, VA 22807
Contact Us