Deadline: February 15, 2017
Agency/Sponsor: National Institute of Standards and Technology
Website: https://www.nist.gov/surf
If you have students interested in NIST SURF please refer them to our office for assistance at 568-6872or 

jmu_grants@jmu.edu

. 

Each summer NIST sponsors have an 11-week summer internship program for undergraduate students majoring in chemistry, computer science, engineering, materials science, fire research, nanotechnology, information technology, mathematics, biology, manufacturing, statistics, or other STEM disciplines. SURF students have the opportunity to gain valuable, hands-on experience, working with cutting edge technology in one of the world's leading research organizations. 

The program provides students with hands-on research experience under the mentorship of a NIST scientist or engineer in

Boulder, CO

or

Gaithersburg, MD

. Students can work on projects in any one of the seven NIST facilities: 
Center for Nanoscale Science and Technology 
Communications Technology Laboratory
Engineering Laboratory 
Information Technology Laboratory 
Material Measurement Laboratory 
NIST Center for Neutron Research 
Physical Measurement Laboratory 
Applications for participation in the SURF program are only accepted from colleges or univesities, and not from individual students. All applications are required to be submitted to NIST as a group by the university. 

Please check the SURF website (https://www.nist.gov/surf) for a checklist of items required for application. 
Office of Sponsored Programs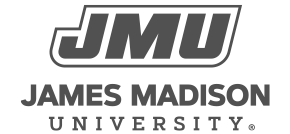 800 South Main Street
Harrisonburg, VA 22807
Contact Us