Laura Bush 21st Century Program
Deadline: September 1, 2017
Agency/Sponsor: Institute of Museum and Library Services
Website: https://www.imls.gov/grants/available/laura-bush-21st-century-librarian-program
The Laura Bush 21st Century Librarian Program (LB21) supports developing a diverse workforce of librarians to better meet the changing learning and information needs of the American public by enhancing the training and professional development of librarians, developing faculty and library leaders, and recruiting and educating the next generation of librarians.

All applications must have a designated focus in on of the following:
Community Anchors (Planning, Forum, and Project Grants)- increase the capacity of library and archives professionals to support communities through training, educational opportunities, and research.  Projects should improve the ability of library professionals to create meaningful community partnerships and provide programs and services that encourage civic and cultural engagement; foster community dialogue; facilitate lifelong learning; promote digital inclusion; and support economic vitality
National Digital Platform (Research Grants)- increase library and archives professionals' capacity to create, enhance, and deploy the open source software applications used by libraries and archives
Curating Collections- increase library and archives professionals' capacity to create, manage, preserve, and provide access to digital library collections across the country
Grant Amounts- Planning Grants: up to $50,000 for 1 year; National Forum Grants: up to $100,000 for 1-2 years; Project Grants: up to $1,000,000 for 1-3 years; and Research Grants: up to $500,000 for 1-3 years

A 2 page preliminary proposal is due on 9/1/2017 and selected invitees will be asked to submit a full application.
Office of Sponsored Programs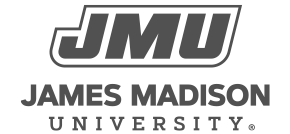 800 South Main Street
Harrisonburg, VA 22807
Contact Us