Deadline: January 11, 2017
Agency/Sponsor: National Endowment for the Humanities
Website: https://www.neh.gov/grants/odh/digital-humanities-advancement-grants
Digital Humanities Advancement Grants (DHAG) support digital projects throughout their lifecycles, from early start-up phases through implementation and long-term sustainability. Experimentation, reuse, and extensibility are hallmarks of this grant category, leading to innovative work that can scale to enhance research, teaching, and public programming in the humanities. This program combines the former Digital Humanities Start-Up Grants and Digital Humanities Implementation Grants programs; the combined program is offered twice per year. Proposals are welcome for digital initiatives in any area of the humanities. Through a special partnership, the Institute of Museum and Library Services (IMLS) anticipates providing additional funding to this program to encourage innovative collaborations between museum or library professionals and humanities professionals to advance preservation of, access to, use of, and engagement with digital collections and services. Through this partnership, IMLS and NEH may jointly fund some DHAG projects that involve collaborations with museums and/or libraries.

Eligibility: Nonprofit organizations, state and local governmental agencies, and Indian tribal governments. Individuals are not eligible to apply.

Funding: Grants are available for early-stage planning, development, and implementation. Level 1 awards range from $5,000 to $40,000. Level 2 awards range from $40,0001 to $75,000. Level 3 awards range from $100,000 to $325,000 for up to three years. 
Office of Sponsored Programs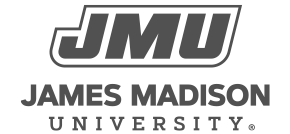 800 South Main Street
Harrisonburg, VA 22807
Contact Us