Grants for the Benefit of Homeless Individuals
Deadline: April 25, 2017
Agency/Sponsor: Substance Abuse and Mental Health Services Administration
Website: https://www.samhsa.gov/grants/grant-announcements/ti-17-009
FOA Number: TI-17-009 
The

Substance Abuse and Mental Health Services Administration (SAMHSA)

is accepting proposals for Grants for the Benefit of Homeless Individuals. The purpose of this program is to support the development and/or expansion of local implementation of a community infrastructure that integrates behavioral health treatment and services for substance use disorders (SUD) and co-occurring mental and substance use disorders (COD), permanent housing, and other critical services for individuals (including youth) and families experiencing homelessness. The grant will fund up to $400,000 total for a span of up to 5 years.

Eligibility: Local governments; federally recognized American Indian/Alaska Native (AI/AN) tribes, tribal organizations, Urban Indian Organizations (UIO), and consortia of tribes or tribal organizations; public or private universities and colleges; and community- and faith-based organizations

Those who were awarded in FY 2015 for Grants for the Benefit of Homeless Individuals-Services in Supportive Housing and FY 2016 and 2017 Cooperative Agreements to Benefit Homeless Individuals are not eligible to apply. Applications are due April 25, 2017 via Grants.gov.
Office of Sponsored Programs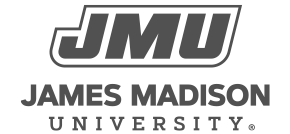 800 South Main Street
Harrisonburg, VA 22807
Contact Us