Deadline: June 15, 2017
Agency/Sponsor: American Honda Foundation (AHF)
Website: http://www.honda.com/community/applying-for-a-grant
This will be considered a Limited Submission Funding Opportunity at James Madison University. Please visit out Limited Submission Program webpage for more information on how to apply to this grant. 
JMU's Inernal Deadline: June 15, 2017

Sponsor's Deadline: August 1, 2017

Since 1984, more than $32 million have been awarded to organizations serving over 115 million people in every state in the U.S.

American Honda Foundation (AHF) was established by American Honda Motor Co., Inc., to commemorate its 25th anniversary in the United States and to show its appreciation of America's support through the years. It is the aim at Honda that in every community in which it does business society will want Honda to exist.
Mission Statement
Help meet the needs of American society in the areas of youth and scientific education by awarding grants to nonprofits, while strategically assisting communities in deriving long-term benefits.
Guidelines
The American Honda Foundation engages in grant making that reflects the basic tenets, beliefs and philosophies of Honda companies, which are characterized by the following qualities: imaginative, creative, youthful, forward-thinking, scientific, humanistic and innovative. We support youth education with a specific focus on the STEM (science, technology, engineering and mathematics) subjects in addition to the environment. 
Office of Sponsored Programs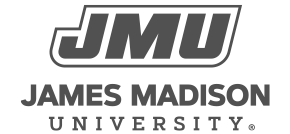 800 South Main Street
Harrisonburg, VA 22807
Contact Us