Deadline: July 27, 2017
Agency/Sponsor: National Science Foundation
Website: https://www.nsf.gov/funding/pgm_summ.jsp?pims_id=13516
GeoPRISMS (Geodynamic Processes at Rifting and Subducting Margins) Program investigates the coupled geodynamics, earth surface processes, and climate interactions that build and modify continental margins over a wide range of timescales. These interactions cross the shoreline and have applications to margin evolution and dynamics, construction of stratigraphic architecture, accumulation of economic resources, and associated geologic hazards and environmental management. The GeoPRISMS Program includes two broadly integrated science initiatives (Subduction Cycles and Deformation and Rift Initiation and Evolution), linked by five overarching scientific topics and themes, where transformative advances are likely to occur in the decade 2011-2020, and where a focused scientific program could be most effective. These overarching science topics include: 
Origin and evolution of continental crust; 
Fluids, magmas and their interactions; 
Climate-surface-tectonics feedbacks; 
Geochemical cycles; and 
Plate boundary deformation and geodynamics. 
Each of the initiatives has identified primary sites for focused investigations, as well as thematic studies that will complement primary site studies. 

FUNDING: $4 million for 10 awards

CONTACT INFO: 
Email: jwade@nsf.gov
Phone: (703) 292-4739 
Write: Jennifer Wade, Program Director 
          Division of Ocean Sciences 
          National Science Foundation 
          4201 Wilson Blvd. Room 785 N 
          Arlington, VA 22230 

NSF-DOC: https://www.nsf.gov/pubs/2017/nsf17549/nsf17549.pdf
Office of Sponsored Programs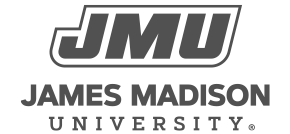 800 South Main Street
Harrisonburg, VA 22807
Contact Us