Deadline: January 13, 2017
Agency/Sponsor: National Science Foundation
Website: http://www.nsf.gov/funding/pgm_summ.jsp?pims_id=13673

CONTACTS

Name
Email
Phone
Room
David  M. Fountain
dfountai@nsf.gov
(703) 292-4751 
785 N  
Stephen  S. Harlan
sharlan@nsf.gov
(703) 292-7707 
785 N  

For questions relating to Grants.gov contact:

Grants.gov Contact Center: If the Authorized Organizational Representatives (AOR) has not received a confirmation message from Grants.gov within 48 hours of submission of application, please contact via telephone: 1-800-518-4726; e-mail: support@grants.gov.
PROGRAM GUIDELINES


Solicitation  16-556
Important Information for Proposers
A revised version of the NSF Proposal & Award Policies & Procedures Guide (PAPPG) (NSF 16-1), is effective for proposals submitted, or due, on or after January 25, 2016. Please be advised that, depending on the specified due date, the guidelines contained in NSF 16-1 may apply to proposals submitted in response to this funding opportunity.
DUE DATES
Full Proposal Target Date:  January 13, 2017

Second Friday in January, Annually Thereafter

SYNOPSIS

The Tectonics Program supports a broad range of field, laboratory, computational, and theoretical investigations aimed at understanding the deformation of the terrestrial continental lithosphere (i.e. above the lithosphere-asthenosphere boundary). The Program focuses on deformation processes and their tectonic drivers that operate at any depth within the continental lithosphere, on time-scales of decades/centuries (e.g. active tectonics) and longer, and at micro- to plate boundary/orogenic belt length-scales.
Office of Sponsored Programs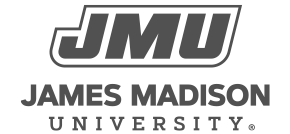 800 South Main Street
Harrisonburg, VA 22807
Contact Us