Deadline: February 16, 2017
Agency/Sponsor: National Institutes of Health (NIH)
Website: http://grants.nih.gov/grants/guide/pa-files/PA-16-141.html
The National Institute of Health is accepting applications for highly innovative exploratory research to develop, characterize or improve animal models and related biological materials for human health or to improve diagnosis and control of diseases that might interfere with animal use for biomedical research purposes. Proposed projects must fall within the categorical interests of two or more NIH institutions/centers. Applications to develop models that relate strictly to a specific disease or category of research will not be accepted and should be proposed to the appropriate categorical Institute or Center of the NIH.

Due Date: Applications are accepted annually on June 16, October 16, and February 16 until May 8, 2019.

Funding and Duration: No more than $200,000 direct costs may be requested in any single year. The combined budget may not exceed $275,000 direct costs for the two year project period.
Office of Sponsored Programs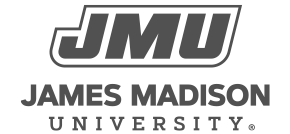 800 South Main Street
Harrisonburg, VA 22807
Contact Us