Deadline: January 17, 2017
Agency/Sponsor: National Science Foundation
Website: http://www.nsf.gov/pubs/2016/nsf16613/nsf16613.pdf
DMREF seeks to promote activities that significantly accelerate materials discovery and/or development by building the fundamental knowledge base needed to progress towards designing and making materials with specific and desired functions or properties from first principles. The DMREF goal is to control material properties through design. This is to be accomplished by understanding the interrelationships among composition, processing, structure, properties, performance, and/or process control. The approach envisioned to achieve this goal involves modeling, analysis, and computational simulations, validated and verified through measurement, experimentation, and/or device demonstration.

This program will enable the development of new data analytic tools and statistical algorithms; advanced simulations of material properties in possible conjunction with new device functionality; advances in predictive modeling that leverage machine learning, data mining, and sparse approximation; data infrastructure that is accessible, extensible, scalable, and sustainable; the development, maintenance, and deployment of reliable, interoperable, and reusable software for the next-generation design of materials; and new collaborative capabilities for managing large, complex, heterogeneous, distributed data supporting materials design, synthesis, and longitudinal study. 

Funding: Awards are expected to range from $250,000 - $400,000 per year for a duration of three or four years, thus totaling $750,000 - $1,600,000 over the award period. The budget must be commensurate with the scope of the project and thoroughly justified in the proposal. 
Office of Sponsored Programs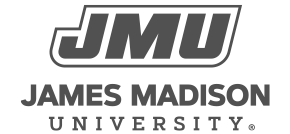 800 South Main Street
Harrisonburg, VA 22807
Contact Us