Deadline: January 15, 2017
Agency/Sponsor: AAUW
Website: http://www.aauw.org/what-we-do/educational-funding-and-awards/community-action-grants/community-action-grant-application/
Program Purpose
AAUW's Community Action Grants provide funds that address issues related to the needs of women and girls or that provide information to educate and benefit the public on those issues.

AAUW encourages proposals for projects that
Use innovative approaches to address local community needs or build links among community partners
Build partnerships between schools and community organizations
Special consideration is given to
Projects directed by or collaborating with AAUW branches and states
Projects focused on K–14 (including two-year colleges) women and girls' achievement in math, science, and/or technology
Projects that include community partners (Community partners might include local schools or school districts, businesses, and other community-based organizations.)
One-Year Grant: $2,000–$7,000 over One Year
One-year grants provide funding for community-based projects. Topic areas are unrestricted but should include a clearly defined activity that advances equity for women and girls.

Two-Year Grant: $5,000–$10,000 over Two Years
Two-year grants provide start-up funds for new projects that address the particular needs of the community and develop girls' sense of efficacy through leadership, advocacy, or training opportunities. Funds support planning activities, coalition building, implementation, and evaluation. The application is for one grant that covers a two-year period. AAUW expects that the project may evolve and change somewhat over the course of the grant period, however, second-year funding is contingent upon the successful completion of the first year of the grant. Two-year grants are not for existing projects.
Office of Sponsored Programs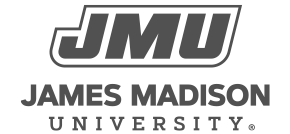 800 South Main Street
Harrisonburg, VA 22807
Contact Us