Commonwealth Health Research Board Concept Paper
Deadline: September 21, 2017
Agency/Sponsor: Commonwealth Health Research Board
Website: http://www.chrb.org/GuidelinesAndForms_Pre_Award.htm
CHRB funds support research efforts having the potential of maximizing human health benefits for the citizens of the Commonwealth. CHRB encourages collaborative research efforts among two or more institutions or organizations, gives priority to those research efforts where CHRB support can be leveraged to foster contributions from federal agencies or other entities, and supports both new research efforts and the expansion or continuation of existing research efforts.

The Office of Sponsored Programs will coordinate electronic submission of all concept papers (due September 21th by 4:00 pm) to conform to CHRB guidelines. The Concept Papers are complex, mandate institutional match, and require extra time to complete detailed forms, so please don't delay in starting your application materials.
Funding: For the FY 2018/2019 CHRB competition, applicants may request funding to support projects over either a one-year ($100,000) or two-year period ($200,000)
Guidelines for Grant Applications  **includes examples of reasons for denial of a full scientific review of a Concept Paper 
Contact us ASAP to indicate your interest in this program and to receive assistance with budget development, forms and submission.

We do not currently have an internal competition for CHRB.  JMU can submit 12 concept papers and history indicates we will not reach that total. Based on experience, CHRB's "Concept Paper" is every bit a FULL PROPOSAL. It is very complete and detailed with minimal room to modify the information provided between the concept to the full proposal. 
Office of Sponsored Programs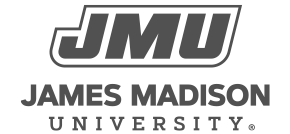 800 South Main Street
Harrisonburg, VA 22807
Contact Us