Deadline: September 18, 2017
Agency/Sponsor: National Endowment for the Arts
Website: https://www.arts.gov/grants-organizations/art-works/grant-program-description
The National Endowment for the Arts is accepting proposals for Art Works due September 18, 2017. "Art Works" refers to three things: the works of art themselves, the ways art works on audiences, and the fact that art is work for the artists and arts professionals who make up the field. Art works by enhancing the value of individuals and communities, by connecting us to each other and to something greater than ourselves, and by empowering creativity and innovation in our society and economy. The arts exist for beauty itself, but they also are an inexhaustible source of meaning and inspiration. 

NEA welcomes projects that are likely to prove transformative with the potential for meaningful change, whether in the development or enhancement of new or existing art forms, new approaches to the creation or presentation of art, or new ways of engaging the public with art; are distinctive, offering fresh insights and new value for their fields and/or the public through unconventional solutions; and have the potential to be shared and/or emulated, or are likely to lead to other advances in the field.

Art Works proposals should also meet the following objectives:
Creation: The creation of art that meets the highest standards of excellence,
Engagement: Public engagement with diverse and excellent art,
Learning: Lifelong learning in the arts, and
Livability: The strengthening of communities through the arts.
Funding: grants ranging from $10,000 to $100,000 with a required 1:1 match (nothing under $10,000 will be awarded)

Due Date: September 18, 2017
Office of Sponsored Programs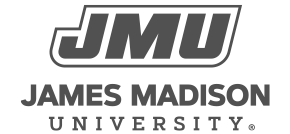 800 South Main Street
Harrisonburg, VA 22807
Contact Us