Deadline: January 25, 2017
Agency/Sponsor: American Council of Learned Societies
Website: http://www.acls.org/programs/digitalextension/
This program supports digitally based research projects in all disciplines of the humanities and related social sciences. It is hoped that these grants will help advance the digital transformation of the humanities scholarship by extending the reach of existing digital projects to new communities of users. This program aims to extend the opportunity to participate in the digital transformation of humanistic inquiry to a greater number of humanities scholars.
Eligibility 
Projects must be hosted by an institution of higher education in the United States. Project's principal investigator must have a PhD degree conferred prior to the application deadline. (An established scholar who can demonstrate the equivalent of the PhD in publications and professional experience may also qualify.) 
Funding
ACLS will award up to six Digital Extension Grants in this competition year. Each grant will provide up to $125,000 to support a range of project costs, including, where necessary, salary replacement for faculty or staff, software, equipment, travel, or consultant fees. As this program places special emphasis on extending access to digital research opportunities to scholars working at US colleges and universities of all categories, applicants also may request up to an additional $25,000 to fund concrete plans to collaborate with and build networks among scholars from US higher education institutions of diverse profiles. Thus each grant carries a maximum possible award of $150,000. ACLS grants may not support projects whose focus is the production of creative works (e.g., novels or films), textbooks, straight-forward translations, or purely pedagogical projects. Institutional indirect costs will not be covered. 
Office of Sponsored Programs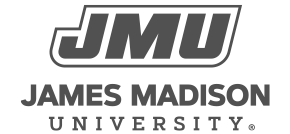 800 South Main Street
Harrisonburg, VA 22807
Contact Us