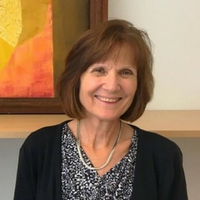 Education
Ph.D. (Educational Administration with Dissertation in Art Education), The University of Arizona
M.S. (Art Education with a Focus on Cultural Diversity and Acculturation), Florida State University
B.S. (Art Education with a Focus on Painting), Radford University
Certification
Type A Teaching: Art, K-12
Type B Administrative: Principal
Areas of Expertise
Katherine A. Schwartz is a nationally recognized art educator and arts education advocate. Her work includes developing community, regional and national partnerships to improve education in the arts.
She is currently the Director of the School of Art, Design, and Art History at James Madison University, providing leadership for programs devoted to innovation in art, art education, art history, architectural design, graphic design, and industrial design. Previously, she developed and directed the Art Education Center at JMU, which provides K-12 art teacher certification for hundreds of students.
In addition to her professional work in the arts, Schwartz is a marathon runner.
Previous Experience
Prior to her work at JMU, Schwartz taught aesthetics, philosophy, art education, and tests and measurements at the University of Alaska at Kenai Peninsula College. Schwartz was a presenter and faculty member for the 1988-1996 Getty Institute for Education on the Visual Arts. She directed the Alaska Center for Excellence in Arts Education from 1991-1996 and the Alaska Alliance for the Arts from 1997-2000.
Her experience also includes teaching above the Arctic Circle in Selawik, Kivalina, and Noorvik, Alaska. She has taught all grade levels of K-12 art, directed school district comprehensive art programs, and designed standards-based curriculum and program assessments.
Professional Affiliations
Served on the Board of the Directors for the National Art Education Association as a vice-president, representing the NAEA Pacific Region
Served as a consultant for the Getty Center Education Institute for the Arts
Served on the board of directors for the Kenney Center's Alliance for Arts Education Network in Alaska, the Alaska Art Education Association, the Virginia Art Education Association, and the Arts Council of the Valley
Served as the chair for three divisions in the VAEA: higher education, research, and advocacy
Developed and directed "Integrate the Arts with Integrity," promoting comprehensive literacy in the arts for all students in Alaska. The institute supported the Kennedy Center's campaign "Creative Ticket for Success"
Honors And Awards
2017-18 Outstanding Art Educator of the Year Award from the Southeast Region of the National Art Education Association
Art Educator of the Year from Virginia, and the Art Educator of the Year for Higher Education from the Southeast Region of the NAEA
Art Educator of the Year Award from Alaska, and the Art Educator of the Year from NAEA's Pacific Region
National Think Quest Team Award for creating the web site ArtFul Minds
Imaginative Learning certificate of recognition for developing summer institute program to improve education in the arts; Alliance for Arts Education Network, The John F. Kennedy Center for the Performing
Research and program grants from the Getty Center, the Kennedy Center, Alaska Airlines, the University of Alaska Special Projects Fund, The Virginia Commission on the Arts, and The Arts Council of the Valley, and James Madison University
Selected Presentations
The Role of the Arts in Learning
Understanding the World through the Eyes of the Artist
Integrating the Arts with Integrity
Understanding Contemporary Art
Teaching Comprehensive Art Education
Preparing New Art Teachers
Art Images and Learning
Focus on Aesthetics
Art, Reading and Comprehensive Literacy
Teaching Art is Teaching Culture
Creating ArtFul Minds
The Arts and Healing
Strong Communities and Strong Art Programs
Everyone can Express Themselves in the Arts
Integrating the Art Curriculum into Grade Level Themes  
Art Education Assessments
Art Images and Reading Comprehension
Art History and Social Studies
Aesthetics for Children
Art Criticism and Writing
Integrating Art into Every Subject in the School Curriculum
Art Educators on Art Education