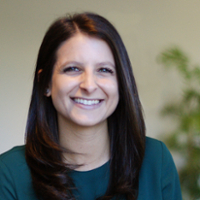 Graphic Design, Photography

Year Graduated
2013
Major/Minor
Graphic Design & Photography double major
Noteworthy campus achievement
President, AIGA, JMU Chapter Treasurer, Kappa Pi International Honors Art Fraternity, JMU Chapter ADDY Award - Package Design
What are you up to now?
Director of Marketing, SeventySix Capital https://www.seventysixcapital.com/jessica-david
What is your advice for JMU students knowing what you know now?
Stay connected to your classmates and professors! You never know how you may be able to help one another and learn from one another in the future.
---
Jessica was selected for Forbes' 30 Under 30 - Sports and Cynopsis Best of the Best - Rising Stars 2020.