Post 9/11 Payments: Books and Supplies Stipend

The Books and Supplies Stipend is paid up to $1000/annually, at $41.67 per credit. The formula is: $41.67 x number of credits x applicable eligibility tier percentage. Stipend resets every August. 
Paid to the dependent at the beginning of each semester once semester enrollment is processed by VA. 
We recommend paying for books out of pocket and then using the stipend to help reimburse for the upfront costs. 
Examples:
100% eligible for Post 9/11: $41.67 x 15 credits for Fall semester x 100% eligibility tier = $625.05; $374.95 is available for the next semester
50% eligible for Post 9/11: $41.67 x 15 credits for Fall semester x 50% eligibility tier = $312.53; $187.47 is available for the next semester
---
Important Payment Reminders:
 If a student is living on campus, all Room/Board charges must be paid upfront by the University deadline.

If a student is charged out-of-state tuition, the difference between in-state and out-of-state tuition must be paid upfront by the University deadline.

If a student is less than 100% eligible for Post 9/11, the remaining % of tuition needs to be paid upfront by the University deadline. 

Please let us know about any scholarships or other tuition/fee specific aid being received for each semester. Click here for more information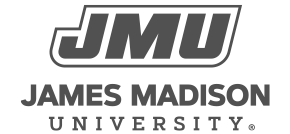 800 South Main Street
Harrisonburg, VA 22807
Contact Us