Student Staff Development Resources
April 24, 2019
Apply for Training Funds
Student Professional Development Fund
Any current UREC-affiliated student staff member can apply for professional development funding. Steps for requesting funding: The student must complete a student professional development fund application form. The student must submit a letter of request. A letter of support from their supervisor. Complete Registration Form for Conference/Event All documents must be submitted together and only complete applications will be reviewed. Forms need to be submitted 4 weeks prior the early bird registration deadline for conferences. The committee will not consider retroactive requests or approve late fees. Forms will be submitted to the Associate Director which will be placed into a filing system to be reviewed by the Student Professional Development Fund Committee. Decision criteria for requests include the benefit to the students personal development and the benefit to JMU and UREC through attendance. Once funding is awarded, students are required to complete the estimated costs on the form. Please note that 100% coverage of expenses is not typical. Reimbursements are not guaranteed unless your request has been approved in advance. There is no limit per request. Awards are based on quality of application and the support letter from your Coordinator. For questions, please contact Steve Bobbitt.
Career Development
LinkedIn Networking Site
LinkedIn is an important tool that is becoming more popular as time goes on. It is an online networking site to connect with people you know through work, school or your community. You can post your work history, join groups with similar interests and get introduced to people you may want to work with or for. There is a group for Past & Present UREC Employees, here is the link: http://www.linkedin.com/groups?home=&gid=939037
JMU Career and Academic Planning (CAP): Handshake
Handshake is JMU's on-campus recruiting database. You can create a profile online with a resume for companies to search. Also, you will have access to see companies scheduled to recruit at JMU and also the opportunity to apply for jobs posted specifically for JMU students. You can even set up on-campus interviews here!
Careers in Recreation
JMU Campus Recreation Leadership Master's Degree Program (and UREC Assistantships)
JMU offers a Masters Degree in Campus Recreation Leadership in the School of Hospitality, Sport and Recreation Management. The 33 credit hour Campus Recreation Track is designed for students who wish to pursue a career in campus recreation. Students who complete the Campus Recreation requirements are prepared to work at all levels of campus recreation such as administration, event management, programming, and facility management. An internship is required in this program. Contact Dr. Julie Wallace Carr for more information at 540-568-8706, 540-568-7341 or wallacje@jmu.edu.
NIRSA: Leaders in Collegiate Recreation
If you are interested in remaining in the recreation field, this is the national association that UREC and most college recreation departments belong to. There are national, regional and practice-area specific conferences throughout the year. It is recommended to attend a conference if you are interested in obtaining a graduate assistantship at another college recreation center. There are also newsletters and other opportunities for involvement throughout the year.
Blue Fish Jobs
If you are looking to stay in the recreation field, Bluefishjobs.com is the online resource for the college recreation industry. This site also hosts graduate assistantship listings. Often, many jobs will be posted around the time that NIRSA conferences take place, and you can find that information at NIRSA's web site (see above).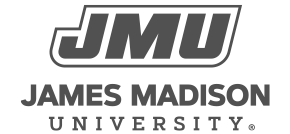 800 South Main Street
Harrisonburg, VA 22807
Contact Us