April 15, 2019
Student Employment Opportunities
Interested in working for UREC as an official? Team Sport Officials are responsible for enforcing rules of play and providing supervision for safety, fair play, and sportsmanship for various intramural activities. Officials training takes place prior to the start of each intramural season. Advancement opportunities are available with certification. 
Applicants MUST apply at at JMU Joblink for consideration. Click on "View/Apply for Student Positions." Periodically, positions may be opened due to immediate need, so we encourage students to visit that site. Learn more about UREC Student Employment. 
If there are no positions open on JMU Joblink at this time, please fill out the interest form on the bottom of this page if you are interested in being a UREC Intramural Sport Official!
Student Officials Association
Current UREC Team Sport Officials are eligible for membership in this organization where you will learn skills such as managing a facility, enforcing sport rules and regulations, ensuring safety for all participants, and building conflict resolution skills. Members officiate a variety of sports that are offered throughout the academic year at UREC, at JMU and in the community. 
Interested in the Student Officials Association for your community game, sport club event, fraternity/sorority event, or extramural tournament? Contact jmusoa@gmail.com for more information.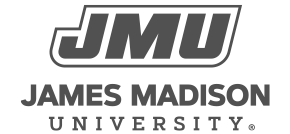 800 South Main Street
Harrisonburg, VA 22807
Contact Us