Extramural Sports Tournaments
May 15, 2019
Take advantage of traveling with teammates and experiencing a two or three day event playing against other institutions!
The National Campus Championship Series includes multiple NIRSA-sponsored tournaments between intramural sport champions from various universities in regions competing for a national bid. JMU is in Region II. Teams have the opportunity to represent James Madison University in these tournaments and to compete against some of the best intramural teams in the country.
These tournaments usually consist of champions from the highest level in their university beginning in pool play competition and finishing in a single elimination tournament. The winners receive an automatic bid to nationals and some assistance with travel to nationals, which are usually located in Florida.
The first step in getting involved with extramural tournaments is competing in the top level (usually 3) in a specific UREC intramural sport. The winner of the top division will receive the first opportunity to travel to the extramural tournament with financial support from UREC. In the instance that the team denies the privilege of participating in these tournaments, the second place will receive the option. However, any team that travels to an extramural tournament must possess great sportsmanship or will be denied permission. "Sportsmanship is the only way to play."
2018-2019 Fall Flag Football Extramural Tournaments
October 19-21: Oklahoma State University
October 19-21: University of Florida
November 2-4: Springfield College
November 2-4: University of Nebraska
November 9-11: The University of Texas at Austin
November 9-11: University of Maryland
November 16-18: Arizona State University
November 16-18: Western Kentucky University
November 30 – December 2: University of North Carolina Wilmington
November 30 – December 2: University of Southern Mississippi
January 4-6, 2019: NIRSA National Flag Football Championships – Pensacola, FL
Please contact the Coordinator for Sport Clubs and Inclusive Recreation for more information!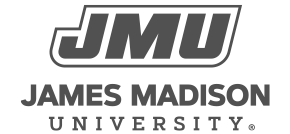 800 South Main Street
Harrisonburg, VA 22807
Contact Us