UREC offers a wide variety of Group Exercise classes to meet different fitness levels and different interests. If you enjoy the group atmosphere, one of our 120+ classes per week is waiting for you.
Check out our Group Exercise Forecast, which previews classes offered today and the upcoming week. 
Class registration opens 48 hours in advance and closes 15 minutes before the class begins. Participants may call or visit the Welcome Center up to 1 hour before the class begins to cancel their registration. If you do not cancel and do not show up on time for a class, you are considered a "no-show participant." If you no-show three times in one semester, you will lose your online registration privileges for the remainder of that semester.
UREC offers many special non-weekly programs as well. Learn all programs and register now!
Interested in becoming a Group Exercise Instructor? Learn more.
Please direct registration questions to the UREC Welcome Center at 540-568-8734. General questions about Group Exercise can be directed to the Coordinator of Group Exercise!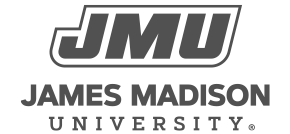 800 South Main Street
Harrisonburg, VA 22807
Contact Us