Battleship 2019 will take place Saturday, February 23rd at 1:00pm! Registration is open now through February 18, 2019 at 5:00pm. 

Register Here
Get ready for the showdown of the century, the 9th Annual BATTLESHIP TOURNAMENT at UREC. Teams from across JMU's sea of purple and gold will compete for the prestigious Recruit's and Admiral's Cup. This is open to all students, faculty/staff and to all skill levels.
Have you ever played the board game Battleship? Do you want the chance to play it in real life? Sign up a team of your four closest allies to take on a fleet of enemies. The objective of Battleship is to sink all of the other "boats" (canoes) in the water (pool) and be the last #squad standing. During the event, there will be other opportunities to showcase your sea-faring skills through ancillary events like log-rolling and tug-of-war, to name few.  
You can't cross the sea merely by standing and staring at the water. WHO'S READY TO BATTLE?!?!

Event Photos: 2018 / 2017 / 2016 / 2015 / 2014 / 2013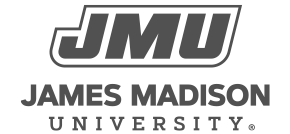 800 South Main Street
Harrisonburg, VA 22807
Contact Us