Sarah Miller: Assistant Director for Intramural Sports and Youth Programs
540-568-8739
UREC 218
Sarah Miller joined UREC in 2015 and serves as the Assistant Director for Intramural Sports and Youth Programs. Sarah has also served as the UREC Coordinator of Informal Recreation and Youth Programs. 
Sarah graduated from the University of North Carolina at Charlotte in 2008 where she received her degree in Sociology with a minor in American Studies. She was greatly involved UNCC's Recreational Services. Upon graduation she served as the Coordinator of Sport Clubs at UNCC. She then moved to Valdosta, Georgia where she received her Master's degree from Valdosta State University in Higher Education with a concentration in Student Affairs in May 2015. Sarah served as the Graduate Assistant of Sport Clubs and Intramural Sports at VSU her first year, then moved to Centralized Advising her second year where she taught a leadership course, as well as became an Academic Advisor.
Sarah was born and raised in Durham, North Carolina. She has two sisters (Erin and Christy) and three brothers (Todd, Bennie Lee, and Brian). She has played volleyball for over 10 years, coached for four years, and still likes to play indoor and outdoor volleyball. She loves watching college basketball. As the Women's Club Volleyball President for 2 years, she was given the award of "Sport Club Officer of the Year" in 2012. Sarah enjoys lifting weights, running, boxing, and spending time with her dogs, Luna and Minnie. Sarah values her faith and family. Her favorite quote is "Talent wins games, but teamwork wins championships"-Michael Jordan. Her favorite thing about UREC is the positive atmosphere of the office.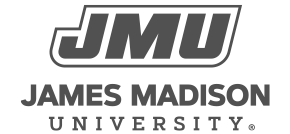 800 South Main Street
Harrisonburg, VA 22807
Contact Us