Carolyn Wallace: Housekeeping Manager
540-568-8720
UREC 150
Carolyn Wallace joined the UREC team 1999 as the Housekeeping Manager.
Before coming to UREC, Carolyn worked in housekeeping in other areas on campus and also worked in a sewing plant and also in retail. Carolyn has earned her Managerial Certification. She has won the Female Employee of the Year Award and has also won the Student Affairs Excellence Award. Carolyn is a current member of the Institute of Certified Managers and of the International Executive Housekeepers.
Carolyn was born and raised about 60 miles south of Harrisonburg in Lexington, Virginia. Carolyn has 3 children and three grandchildren (two boys and one girl). She also has three sisters and three brothers. Carolyn has two dogs (Princess and Premo). In her time outside of UREC, she enjoys reading, sewing, and walking. Her favorite activity to participate in at UREC is Yoga. Carolyn's favorite thing about UREC is the staff and their dedication to the UREC mission.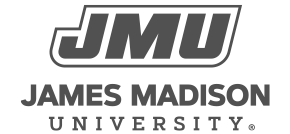 800 South Main Street
Harrisonburg, VA 22807
Contact Us