Zoe Panarella: Interim Coordinator of Group Exercise
540-568-8715
UREC 264
Zoe Panarella joined the UREC family in 2016 as a student employee. She is currently the Interim Coordinator for Group Exercise. She got her start as a Group Exercise Instructor her sophomore year of undergrad at JMU. She was promoted to Group Exercise Manager for her Junior and Senior year.
Zoe attended her first NIRSA conference in 2018 in Denver, Colorado. She has participated in three South East Collegiate Fitness EXPO's and had the opportunity to present a workshop at the 2019 Fitness Expo at University of North Carolina - Wilmington.
Outside of UREC, Zoe enjoys spending time with her family and friends. She enjoys hiking and biking. Her favorite classes to teach are cycle, barre and pilates. The thing she enjoys the most about UREC is how she can empower participants to take control of their fitness and lead a more balanced lifestyle.
Favorite quote – "My mission in life is not merely to survive, but to thrive; and to do so with some passion, some compassion, some humor, and some style." – Maya Angelou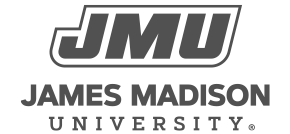 800 South Main Street
Harrisonburg, VA 22807
Contact Us