Lisa O'Fallon: Assistant Director for Budget and Finance
540-568-8708
UREC 257
Lisa O'Fallon (she,her,hers) joined the UREC team in 2013 as the Assistant Director for Budget and Finance. Lisa is responsible for daily business functions for all UREC programs and operations.
Lisa graduated from Washington State University with an undergraduate degree in Business Administration with a specialization in Accounting. Upon graduation, she worked at WSU as the Business Manager for Educational Telecommunications and Technology. Prior to her experience at UREC, she worked for the Office of Budget Management at JMU.
Lisa is from Washington State. In 2006, she and her husband, Michael, moved to Virginia. They have three daughters: Mikaela, Samantha and Hannah. In her free time she enjoys watching her children play sports, reading and spending time with friends and family. Her favorite thing about UREC is the positive environment.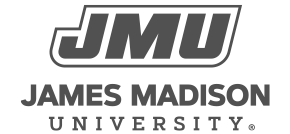 800 South Main Street
Harrisonburg, VA 22807
Contact Us