Lorie Miller: Senior Assistant Director for Reservations and Events
540-568-8718
UREC 259
Lorie Miller joined the UREC team in 1996 and now serves as the Senior Assistant Director for Reservations and Events. She oversees all facility reservations and special operations.
Lorie is a member of the Employee Appreciation Day planning committee, serves as a Board Chair for the Office of Student Accountability and Restorative Practices and is a very active leader with the Alternative Break programs. Before working at UREC, Lorie worked for the JMU Student Health Center, Human Resources, and the Office of Student Orientation. Lorie received the Student Affairs & University Planning Crredibl Award in 2013 and the University Planning Division Award for Excellence in 2014.
Lorie is a member of NIRSA and won the NIRSA Horace Moody Award for outstanding commitment to student development in 2007. She is also a member of VRSA and currently serves on the Executive Board as the Historian.
Lorie was born in the Shenandoah Valley. She likes to share the fact that she was born on the Campus of JMU in the Student Success Center that was once Rockingham Memorial Hospital. She is married to Rob, who also works for JMU. Outside of UREC, Lorie loves gardening, listening to all kinds of music, spending time with her family and riding motorcycles. Her and her husband own a Harley Davidson and enjoy taking long rides. She also enjoys exercising, with yoga and jogging being her favorite workouts. The thing she enjoys the most about working at JMU and UREC is the positive effect she can have on students. Her favorite quote is, "To the world you may be one person but to one person you may be the world."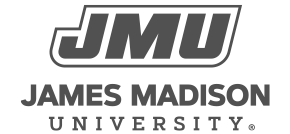 800 South Main Street
Harrisonburg, VA 22807
Contact Us