Matt Lovesky: Assistant Director for Aquatics and Safety
540-568-8714
UREC 207
Matt joined UREC in 2012 and is the Assistant Director for Aquatics and Safety. Matt is responsible for hiring, training, and leading a comprehensive aquatic and EMT staff and is a member of the UREC programming and Risk Management team. 
Matt graduated from Slippery Rock University in Pennsylvania with an undergraduate degree in Health/Physical Education and a minor in Aquatics. He did his graduate work here at James Madison University where he concentrated in Kinesiology-Sport/Recreation Leadership. While taking classes at JMU, Matt worked at UREC as a Certification Instructor and Intern.  In addition to his UREC experience, he held an assistantship in the Health Sciences department for GHTH 100 (Personal Wellness Course), and taught one semester of Aquatic Conditioning. Matt is currently pursuing his Ph.D. in Postsecondary Strategic Analysis and Leadership and has research interests in university finances and collegiate outcomes. 
Matt was born and raised in Clearfield, Pennsylvania, the land of the biggest burger. Although Matt has roots in central PA, his heart is in the Outer Banks where he worked Ocean Rescue for 5 summers. Matt loves surfing with his friends and avoiding getting burnt at the beach. He also really enjoys a good game of Bocce and playing golf with his friends of equal inability. Matt's favorite thing about UREC is the awesome professional and student staff and their drive to "Motivate Madison into Motion".  Matt typically is singing Kings of Leon on his way to and from work and really enjoys the Batman movie series. Matt's favorite quote is "the greatest wealth is health" from Virgil.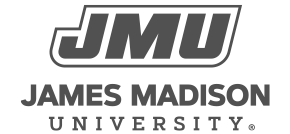 800 South Main Street
Harrisonburg, VA 22807
Contact Us