Jay Soderstrum: Graduate Assistant, Student Training and Development
540-568-8748
UREC 251
Jay is the Graduate Assistant for Student Training and Development. He is pursuing a master's degree in Sport and Recreation Leadership with a concentration in Campus Recreation and is expected to graduate in May 2022. 
He is from Alexandria, VA and obtained a B.S in Kinesiology with a concentration in Exercise Science from James Madison University in 2018. 
During his undergraduate studies at JMU, Jay worked at UREC in the Member Services and Operations departments. While working in these departments, Jay found his passion for Campus Recreation and is excited to start a new chapter here at UREC. 
In Jay's free time, he enjoys staying active through playing basketball, hiking, and working out, and loves cheering for his Nationals, Capitals, Washington Football Team and LSU Tigers!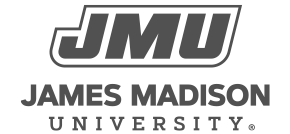 800 South Main Street
Harrisonburg, VA 22807
Contact Us